By public transportation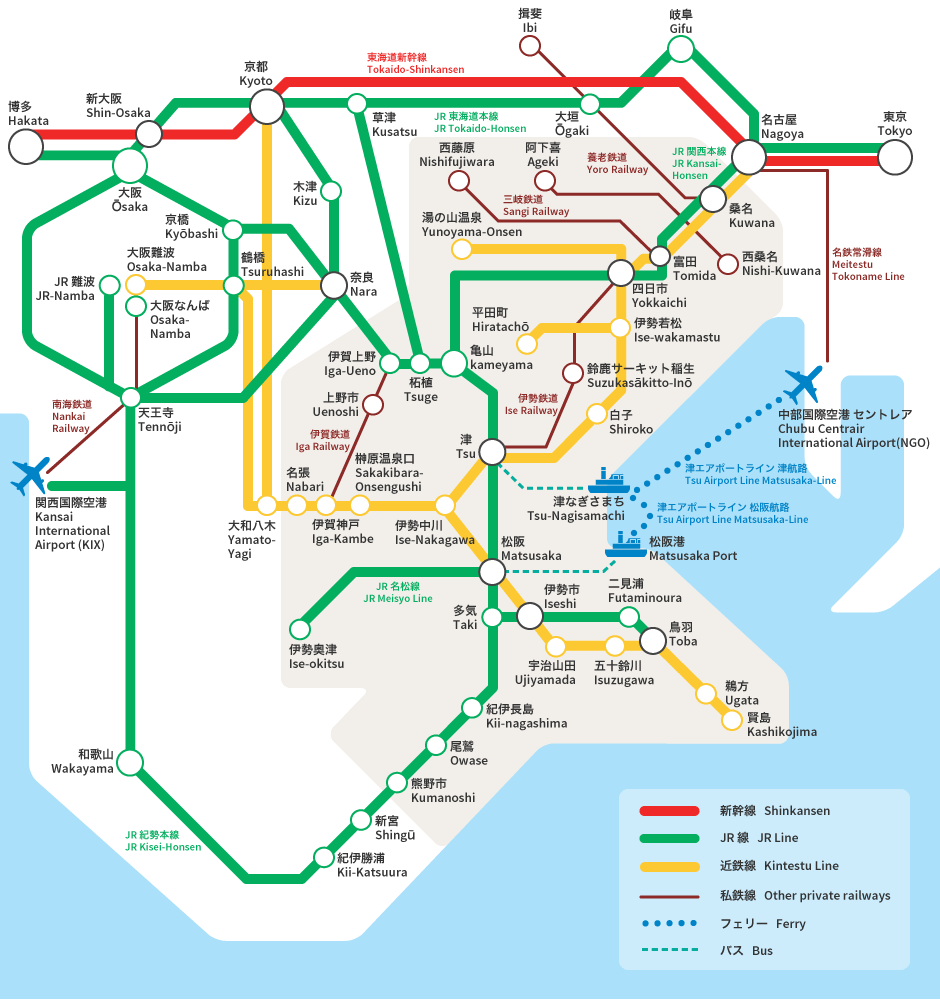 Access from Japan's main cities
By car and ferry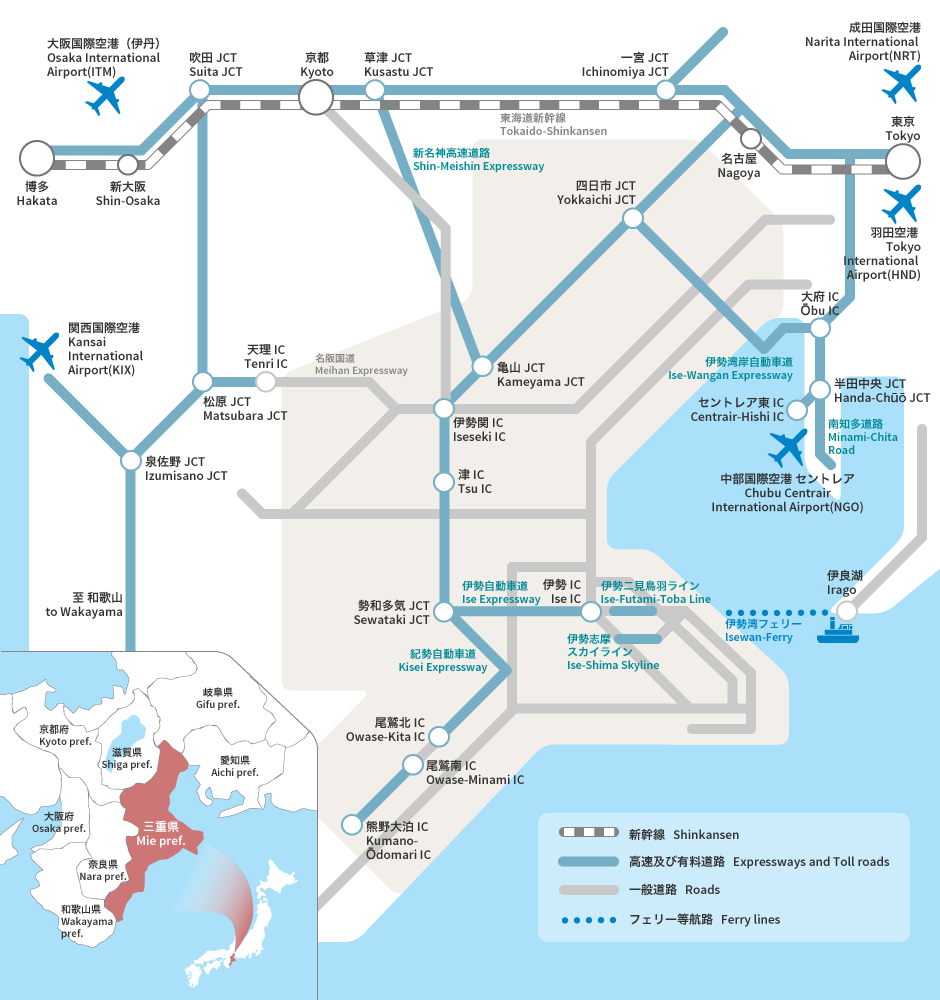 Access from Japan's main cities
By air
You can get to Mie Prefecture by flying to Chubu (Centrair) International Airport or Kansai International Airport.
You can reach Mie's prefectural capital, Tsu, in roughly 45 minutes, or Matsuzaka, famous for Matsusaka beef, in roughly 75 minutes by high-speed boat from Chubu (Centrair) Airport.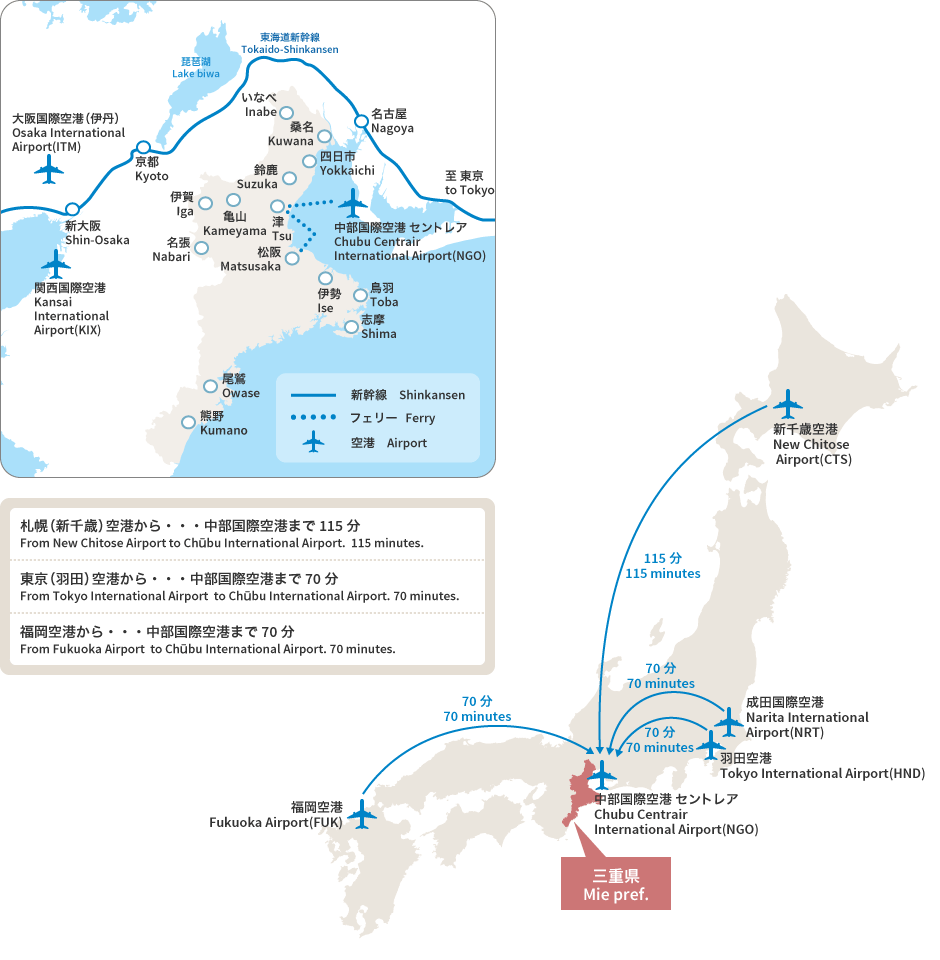 Access from Chubu International Airport
Find hotels, restaurants and sightseeing areas near your current location.